NORTH LUANGWA NATIONAL PARK
8 DAYS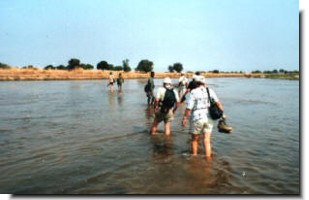 LUSAKA
DAY 1
Arrive in Lusaka and over night
KAPISHYA HOT SPRINGS AND SHIWA NGANDU
DAY 2
Road transfer from Lusaka to Shiwa Ngandu for 2 nights stay at The Kapishya Hot Springs Lodge a treat your self to views of the flowing river and a dip in some of the world's finest natural hot springs. Accommodation is on full board basis.
KAPISHYA HOT SPRING

DAY 3


Still at Kapishya Hot Springs with a full day spent on the estate, indulging in any of the following activities; A visit to 42 roomed mansion built by Sir Gore Brown in 1925. The house has an incredible history with original furniture and art facts. Next we climb the bare back rock hill, a famous hill from where Dr Livingstone took his bearings and from the top you will see Lake Shiwa. It is in Lake Shiwa where Dr Livingstone lost his dog. We end this day with a float down stream to Kapishya Hot Spring
Drive to Kapishya Hot Springs Lodge for 2 nights stay on full board basis
NORTH LUANGWA

DAY 4
Take the 3 hours road transfer to Mano Gate, the entry to North Luangwa National Park, and take a 19 KM walk down the escarpment to Sansamina scouts camp for camping under the stars, with full camping back up

DAY 5

Walk down to the Mwaleshi Falls and stay over night
This is all inside the national park and these walks are not just about the big game which you will inevitably meet but all also about the flora and fauna of the area, animals droppings and marks, birds and the entire habitat. Walking safaris in the park are not routine marches but leisure walks at the walkers's own pace with a porter carrying tea, coffee, water and other refreshments.

Day 6,7
Continue with the walk and meet up the vehicle later in the day to take a drive to Buffalo Camp for 2 nights stay on full board basis. You time at Buffalo will see you go on morning, afternoon game drives and night game safaris.

DAY 8


Transfer back to Lusaka or other added options
Email us for Price or to make a Booking
ITINERARIES ON REQUEST
Many other itineraries can be organised at your own request and this can be altered to fit in with flights changes, or a specific need for any particular reason at the time of the time of booking