NORTHERN ZAMBIAN EXPLORER.
11 DAYS/10NIGHTS or
AND 13 DAYS/12NIGHTS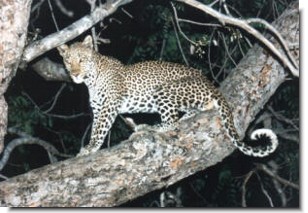 DAY ONE
Lilayi Lodge in Lusaka
On arrival by road we will send you instructions on how to get to Lilayi Lodge where you will spend you first night but if you arrive in Lusaka by air you will be met by our representative at Lusaka international airport and transfer you to Lilayi Lodge for one night stay on Full board basis.
Our guide or our senior representative will meet you in the evening over dinner and go through your program. This enables our clients to check up on any last minute questions
Day Two
Kasanka National Park
You driver and guide will come to collect you for your transfer from Lusaka to Kasanka.
This is a 6 hours road transfer (we sometime fly our clients instead of transferring them by road) passing through the following major towns namely Kabwe, Kapiri Mposhi, Mpika and Serenje. Accommodation is at either Luwombwa or Wasa camp.
DAY FOUR
Bangweulu Water Wilderness
This is 5 hours road transfer to Bangweulu the Bangweulu Swamps and accommodation is at Shoebill Island Camp
DAY SIX
Shiwa Ngandu
Transfer by road (Another 5 hours road Transfer passing through some of Zambia's spectacular areas) to Shiwa Ngandu for a few days stay at Kapishya Hot Springs
DAY EIGHT
North Luangwa National Park
Road transfer to North Luangwa National Park for 3 nights stay at Buffalo Camp
DAY ELEVEN
Air transfer to Mfuwe Airport near The South Luangwa National Park.For the clients on 11days and 10 Nights Safari, they are transferred in time for their on-ward flights to Lusaka.
BUT for those clients on 13 days and 12Nights safari, they are transferred to either Kapani, Mfuwe, Nkwali, kafunta or any other fine Lodges of the South Luangwa National Park for 2 nights stay.
Email us for Price or to make a Booking
ITINERARIES ON REQUEST
Many other itineraries can be organised at your own request and this can be altered to fit in with flights changes, or a specific need for any particular reason at the time of the time of booking.