CHETE ISLAND
SAFARI LODGE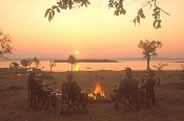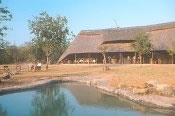 A chain of islands lies hidden away in the western reaches of lake Kariba in Zambia - these are the Westlake islands. When the Zambezi filled Kariba, as it became the largest man made lake in the world, they have remained remote and untouched since 1959.They offer a unique setting for the newly built Chete Island deluxe tented Safari Lodge. This is an untouched wilderness sanctuary which invites quiet exploration and discovery.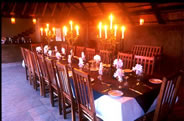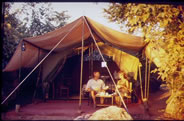 The lodge has been designed and built to the highest standards found in Africa. Eight comfortable spacious Kenyan Meru style safari tents nestle in a secluded bay. Each unit is under cool thatch with en-suite tiled bathrooms, running hot and cold water, elegant mahogany beds and furniture. A swimming pool completes the "relax and enjoy" experience. Relax and gaze across the shoreline, neighbouring islands and distant coast lines in a panoramic vista. Delicious meals, a selectively stocked bar and pleasant lounge with a breathtaking view all await you in the camp gazebo. Swapping campfire tales under the stars end your special days.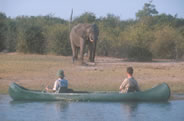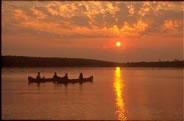 This 27 square kilometre island, the largest on lake Kariba, lies offshore from Sinazongwe, a delightful traditional village on the Zambian mainland. This is a wild water wilderness, where the Zambezi valley game and birds flourish, unmolested and protected by the status of Chete National Park. The charm of Chete lies in its beauty, peace and tranquillity, far from the "madding crowds" of houseboats, power boats and game drive vehicles. It nestles in amongst a beautiful archipelago of remote islands hitherto virtually unvisited by the tourist world, scattered with flood plain shorelines, craggy cliffs, spectacular gorges and African Lowveld woodlands. The western facing Lodge enjoys spectacular sunsets across the lake and is the only Lodge in the Chete National Park.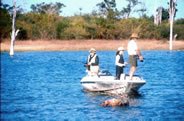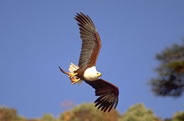 Book with