Kafunta River Lodge is set in riverside forest on the banks of the Luangwa River, overlooking the South Luangwa National Park. Kafunta's accommodation is of the highest standard in the valley.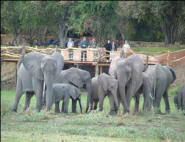 This classical Safari Lodge offers all the creature comforts in a wildlife environment, the high standard of personalized service provides attention to the finest of details.
Our 8 private chalets are built on raised wooden platforms under a thatched roof, the mahogany floors and walls give a natural beauty to the luxurious interiors, which are of unmatched standard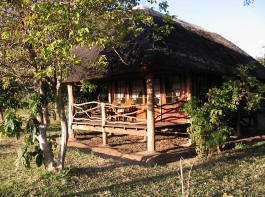 Central to the chalets is the spacious bar and dining area.
Built around a semi-evergreen wild mango tree and thatched in the traditional style, it offers panoramic views over the Luangwa River and the South Luangwa National Park. Great game viewing and bird watching from the lodge is guaranteed.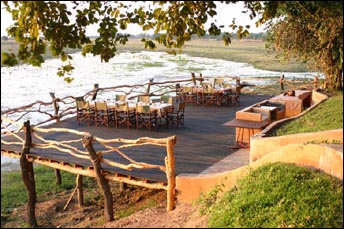 Book with