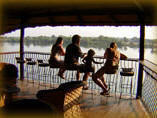 Mukambi overlooks the majestic Kafue River. At the lodge you will be able to enjoy Africa to the maximum.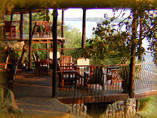 Not only by relaxing on one of the decks but also in the pool overlooking Kafue River or just strolling along Kafue River, spotting wildlife near the lodge. Meals will satisfy everyone's palate.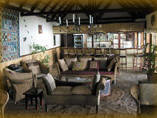 They offer an English breakfast, a buffet lunch and a 3 course dinner of high standard. Taste the mushroom vol-au-vent, Kafue bream in lemon sauce and profiteroles with white chocolate sauce.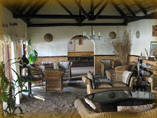 Accommodation is designed to give you the privacy you need in order to enjoy the African bush. Chalets are situated on the river and from your verandah you can relax and take in the beauty of Africa's nature.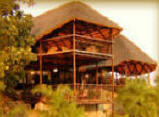 If you choose one of the safari tents with thatched roof, the bush experience will become even more realistic. In the luxury of your furnished tent right at the riverside, you will hear the sounds of the African night. Among them is the lion's roar and the hyena's whoop.
Book with