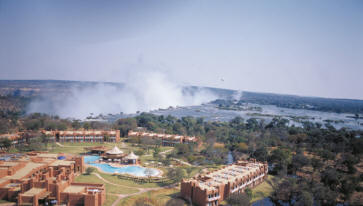 The nearby 3-star hotel, The Zambezi Sun, features adobe-style architecture. Simple finishes highlight bright mosaics and fabrics and the intoxicating environment is characterised by ethnic wall stencils, timber and plaster ceilings, Zambian artworks and accessories.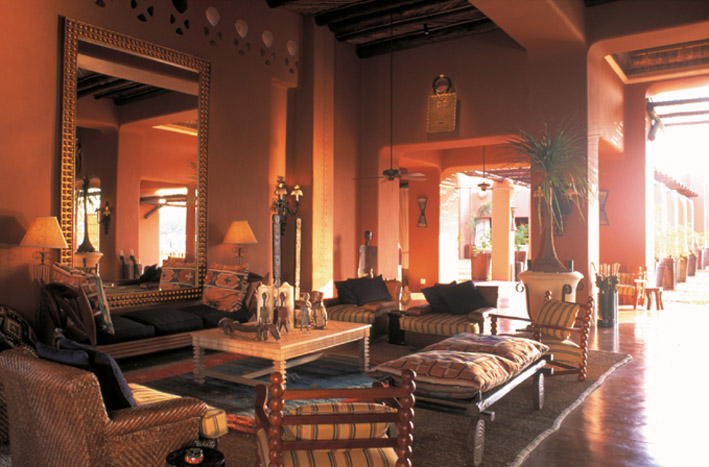 It is constructed in a series of eight buildings, consisting of the guest rooms, a central pavilion of restaurants and a fabulous convention centre.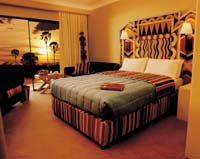 The Zambezi Sun is a 212-room hotel appealing primarily to families and conference delegates.
The guest rooms acknowledge their African roots in the deep rich red earth colour of the rounded planes of its walls.
In the early evening the dark outline of the hotel is set against iridescent curls of smoky vapour that dance above its roofline.

Journey to this magical place and witness the greatest mass of falling water on earth as it plunges down a sheer rock face, spraying its mystical mist hundreds of metres in the air.
The awesome Victoria Falls is much closer to you here - literally on the doorstep of The Falls Resort - it feels as if you could reach out and touch it, as it plummets into the chasm far below.

Book with