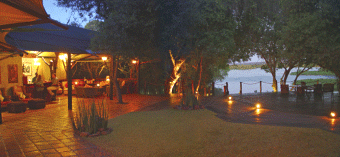 This is the most classic of forested retreats, with six secluded chalets linked by a foot bridge to a haute cuisine restaurant, all on two untouched islands in the mighty Zambezi River.

Siankaba is a luxurious tented camp, exclusively sleeping just twelve guests. One of the distinctive features of the lodge is the excellence of its food and wines having developed a reputation for 'haute-cuisine in the bush' to compliment first class service.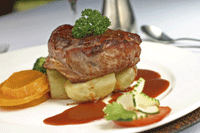 The chalets are constructed of teak and custom made canvas tenting and are raised well above ground level into the tree canopy with their balconies extending out over the river. They are linked by a winding over-head walkway so that our guests do not actually walk on the islands surface in order to protect the fragile riverine environment. All chalets are opulently finished and equipped with en-suite bathrooms, mini bar, large mosquito nets, ceiling fan and private safe.
Book with