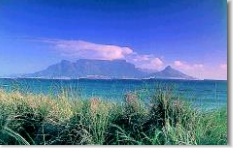 South Africa is the destination with everything from big game, desert stars and stunning beaches to vibrant cities, extreme sports and mountain splendour. It even has one of the best wine producing regions on earth and a short snow-skiing season!
It is also your gateway to other Southern African destinations. South Africa borders on Namibia, Botswana, Zimbabwe, Swaziland and Mozambique, and allows easy access to all of them.

The Rainbow Nation is coming of age in the Millennium. South Africa is a unique blend of modern and traditional cultures, with a fascinating history and an exciting future.
It provides all the convenience of a developed infrastructure with the opportunity to experience untouched wilderness.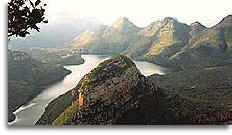 The 9 provinces each have their own special character. The lucky traveler is able to visit them all, others have to make some difficult choices.
For more information on South Africa - see www.southafrica.net