From the magnificent Victoria Falls to the southern shores of Lake Tanganyika in northern Zambia; from the vast Barotse Floodplains to the rich wilderness of Zambia's world renowned Luangwa Valley; from the sparkling waters of Lake Bangweulu and the endless surrounding wetlands to the spectacular beauty and abundance of the Busanga Plains in Kafue National Park... this is Zambia - this is the real Africa!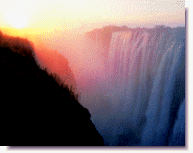 The legendary David Livingstone first saw the awesome glory of the Victoria falls from Zambia.
Zambia is fed and shaped by three great rivers, bordered by three massive lakes and big, big skies. Zambia beckons the intrepid, the adventurous - those who want to step off the conveyor belt of busy tourist destinations.
Come to Zambia and experience the finest African safaris.
See the astonishing wildlife of South Luangwa National Park, home of the legendary walking safari and one of the finest wildlife sanctuaries on the continent.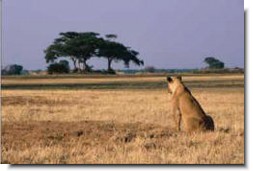 The graceful lechwe antelope filling the vast plains of Busanga and Bangweulu in their tens of thousands; the annual wildebeest migration of the Liuwa Plains which rivals the Serengeti; superb birding and wildlife safaris par excellence.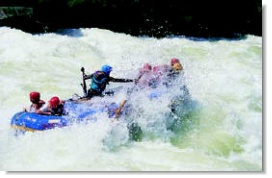 For the adventurous, try :
* the White-water rafting frenzy of the Zambezi * Bungi jump off Victoria Falls Bridge * the limitless expanse of Lake Kariba * Fishing, * River Surfing * Canoeing, * Skiing and Paddling * Diving, * Elephant back safaris * Houseboating, * Horse riding trails * Gorge Swinging *Abseiling