The Victoria Falls area is rapidly becoming known as the 'Adventure Centre' of Southern Africa, with various adrenaline sports, unmatched scenery of breathtaking proportions, and many other leisure options for outdoor lovers.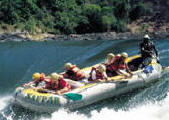 Whitewater Rafting through Batoka Gorge - this is the best rafting river in the world!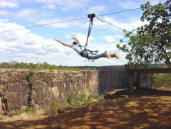 Gorge Swinging off Batoka Gorge- the safest thrill you'll find with a spectacular view
.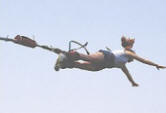 Bungi Jumping off the 111m high Victoria Falls Bridge

.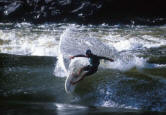 River Boarding mega thrills on the Zambezi rapids - just you and your boogie board.
.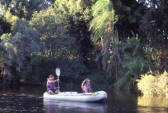 Canoeing on the upper Zambezi
.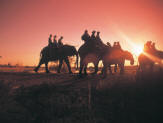 Elephant back safaris in the Mosi O Tunya National park
.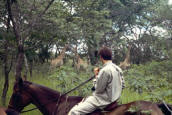 Horseback Trails along the Zambezi and Teak forests
.



Abseiling off the sheer cliffs of Victoria Falls Gorge
.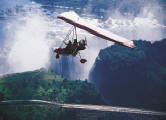 Microlighting: the best way to view the Victoria Falls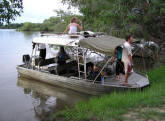 River Safaris, Quiet jet-propelled boats take you into remote parts of the upper Zambezi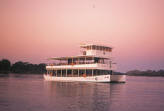 River Cruises Relax with sundowners on cruising boats and watch game coming down to drink on the banks of the Zambezi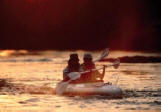 Kayaking:
Beginner, intermediate, advanced and freestyle kayaking courses available as well as full day and multi day trips. Big rapids, flat pools, warm water, sunshine.

Jet Boating: get up to speeds of almost 90 km per hour! buzzing inches away from rocks and doing full 360 degree spins!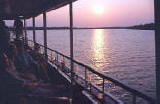 Sunset Cruise up the Zambezi River. Often there are sightings of giraffe, elephant, rhino, hippos and crocodiles, zebra and various antelop. Snacks on the boat and full barbecue dinner afterwards.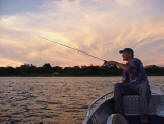 Fishing on the Upper Zambezi: Spend a day on the magnificent Upper Zambezi River - Tiger Fish and bream as well as other fish. Enjoy the amazing bird and wildlife of the region.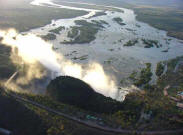 Helicopter Flip: over the majestic Falls and Batoka Gorge. 15 or 30 minute flights.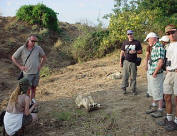 Walking Safaris The half-day safari includes a game drive to and from the walking area - tip toe up to giraffe, elephant, zebra, rhino, buffalo and many antelope.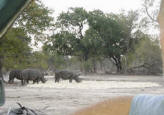 Game Drives through the Park
The Zambian Safari Company can book any of these activities for you